PICTURE by Wynne Evans.
WHAT a season it's been in the Anglesey League. The top four have leapfrogged each other to the top of the division time after time but after a continuous battle, Mynydd Tigers' 7-1 victory over Valley last night means there is now only two teams left in the race.
Goals from Herbie Hofsteede (2), Mike Holroyd (2), Dafydd Williams, Ciaran O'Brady and Kieron Bullock last night ensured that the final game of the season between Mynydd and Bryngwran Bulls (on Saturday, May 26) will decide the eventual league winners.
This is how the table stands after last night:
Bryngwran Bulls – 36 pts
Mynydd Tigers – 35 pts
Caergybi – 33 pts
Valley – 28 pts
Unfortunately for Caergybi they are now officially out of the race as the fact that Mynydd Tigers will play Bryngwran Bulls means that at least one (if not both) will get points from that game, making it impossible for them to finish higher than second.
Dale Moffat's side have enjoyed a phenomenal resurgence in recent weeks and so they'll be gutted to miss out on the title. They will most certainly be ones to watch next season however and could still end up being promoted this season depending on certain circumstances.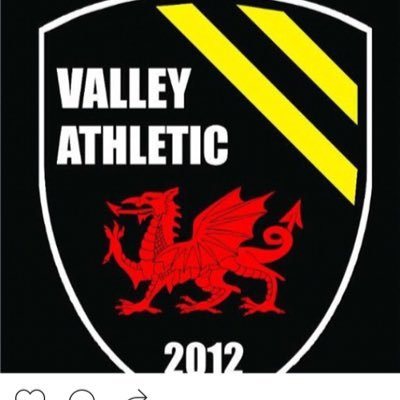 Valley's downward spiral since Christmas has seen them crash down from top of the table to fourth and with just two games left to play for them, they too can not finish any higher than second this season.
Their fall from grace has been quite incredible and I have no doubts that they'll be disappointed by the way they have fallen behind the other three teams competing. I had them down to win the league from the start so I myself am quite surprised too!
So, the two horse race is now between Mark Hughes' Mynydd Tigers and Richard Owen's Bryngwran Bulls. Here are three key clashes that I believe could be the difference between winning and losing the title when their match takes place on May 26 …
Kieron Bullock v Matty Roberts
Two wingers who have been in inspired form for their clubs this year.
Roberts has been one of The Bulls' main attacking threats and has popped up with 15 goals so far – including one against Mynydd in the Lucas Oil Cup final win in April. So, he scores in big matches.
Bullock on the other hand has been on fire, particularly in Mynydd's last few matches, and has scored 17 goals in what has been a cracking debut season for both himself and The Tigers in the Anglesey League.
It will be interesting to see which of these two can have the biggest effect in the most important game of the season.
Herbie Hofsteede v Andrew Bailey
Two of the best midfielders in the division this year – one a highly-promising youngster and the other a highly-experienced club captain.
Hofsteede was brought in from Caernarfon Town's youth system last summer has made a stunning impact – scoring 30 goals to date and adding some real creativity to Mynydd's midfield with his vision and passing.
Bailey has been vital to The Bulls too – he's hit 20 goals this season and has been influential on the ball in central midfield. He's a physical player who drives his team forward well.
It will be a case of whoever comes out on top will help their side win I think as the battle between these two evenly matched teams is likely to be won or lost in the middle of the park.
Mike Williams v James Ryan
This could end up being the most important battle of all on the day.
Tigers captain Williams has been a rock at the back for his side this season but he will have to be at his very best to stop the man who is the Kon-X Anglesey League's top scorer in all competitions this season.
Striker Ryan has been in consistently brilliant form during the 2017/18 campaign, banging in 52 goals so far. The strong forward has clearly been highly important to Richard Owen's side and has popped up with some vital goals too – claiming a brace in the Lucas Oil Cup final last month, against none other than MYNYDD TIGERS!
The Tigers defence will have to be on their toes for the full 90 minutes if they are to get the better of him on May 26 and skipper Mike Williams will have the most important role to play.
—————————————————–
If I had to hazard a guess at who I think will end up winning I'd say Bryngwran but it will be a closely contested match that's for sure. I just think that, although Mynydd have played some fantastic football this season, The Bulls' experienced and physical edge may just see them claim the title.
We will of course be getting a sneak peek of that decisive final game this coming Friday when these two sides square off in the Dargie Cup final at Bangor City's Nanporth Stadium.
Last time out in the Lucas Oil Cup final in April, Bryngwran Bulls came out on top with a 3-0 win so I have no doubts that The Tigers will go all out for revenge both on Friday and at the end of the month.
———————————————————-