PICTURE: Voetbalkrant.com
AS A DEDICATED football fan, I often find myself asking the question: "Is it worth sending some of the country's biggest and brightest talents out on loan?" or are we simply restricting their progress?
When morale is low in a player, it can be ideal for a club to send a player out on loan to another club, only to reap the benefits in the following season. However, nowadays that seems to be a far less common occurrence.
Clubs of today are more money-driven than ever before and so would rather bring in some of Europe's bigger talents than give their youngsters a chance, farming the latter out on loan to a lower league club whilst damn-well knowing that they will probably never be given the chance in their starting eleven's.
Here, I take a closer look at some of the problems that arise from the current loan system and give you my humble (and not always correct!) opinion on them.
Is it better to keep talented players playing at a lower level first?
I would argue that sometimes it is better to allow players to play for their respective Under 23 or 21 sides as they will make more progress there than they would by sitting on a bench at another club who would only give them a couple of minutes to play per match, if that.
Liverpool starlet Ben Woodburn has been put up for loan by manager Jurgen Klopp ahead of the January transfer window which will open in a couple of days time. It's amazed me that since scoring a great goal on his debut for his country (Wales), the 18-year-old has barely had a chance to shine at Anfield and has instead been restricted to coming on late off the bench.
Would it not be better to keep him in the Under 23's side? His fellow Welshman Harry Wilson has been kept at that level for awhile now, but at least he is playing regularly and not stunting his growth.
Other clubs, such as Arsenal have brought players through slowly from the youth sides by playing them in the League Cup and not just by playing them for the final few minutes of a game which they're winning 3-0.
This season we have seen Eddie Nketiah, Matt Macey, Ben Sheaf and Reiss Nelson make the step up to the first team at the Emirates, even playing in Europa League matches, and it's good to see them get some proper game time.
Ainsley Maitland-Niles has shone at right back recently too, keeping Sead Kolasinac out of the first team and showing that English talent still exists in the lower realms of big clubs.
So my point is, if Liverpool aren't going to use Woodburn, then sell him, it is as simple as that. I thoroughly believe that if he was playing permanently and regularly in the Championship or even for another "smaller" Premier League club, he would show what he can do and not have to go back to Liverpool next season only to be benched again.
The ongoing Chelsea fiasco
This one really angers me. Chelsea had over 30 players out on loan last season, many of which have gone on to go out on loan again this year or have simply just not been given the time of day in the Blues' first team.
In most cases nowadays, loans only seem to show us what a player can do briefly before disappearing again at their parent club and Chelsea are a PRIME example of that scenario.
Take Dominic Solanke for example. When he was at Chelsea, he was a prolific scorer at several youth levels. He was then loaned out to Dutch side Vitesse, where he hit seven goals in 25 league appearances as an 18 year old forward and showed plenty of promise.
He returned to Stamford Bridge in the summer of 2016, only to never have a chance of playing for the first team. He signed for Liverpool permanently last summer after the Blues incredibly gave up on him and has since made 13 league appearances for the club.
Several other talents such as Kasey Palmer, Matt Miazga, Tomas Kalas, Charly Musonda, Kenedy, Kenneth Omeruo, and Izzy Brown have been or are still going through a similar situation to which Solanke found himself in for a number of years.
Tammy Abraham is another name to the list. The big centre forward finished as the Championship's top scorer whilst on loan at Bristol City last season, notching 23 goals in 41 appearances. However upon his return to Stamford Bridge he was once again loaned out and once again has impressed at Swansea this season, hitting four league goals to date.
Chelsea currently have 33 players out on loan this season, but my question here is: how many of those will actually benefit from those loans? and how many will go on to see some first team action with the Blues? three at most I would say.
Clubs aren't the only ones to blame however …
In the summer, I dubbed Renato Sanches' loan move to Swansea a "great one" for both the club and the player. Fast forward six months and it's fair to say that the Portuguese midfielder has seriously underperformed and the Swans are lying rock bottom of the Premier League table.
It leads me to think that there's an attitude/effort problem with some players who are on loan. They can just think to themselves "oh well I won't be here come August anyway" and put a half-assed effort in.
Sanches is perfectly capable of great things, amazing things in fact, as he showed at Euro 2016 as Portugal won the tournament. Yet, he seems like he just can't bothered playing for the South Walian side now and looks eager to return to Bayern Munich when his loan expires.
The fact of the matter is that Sanches is making himself look bad at Swansea with his lack of effort and I'd be very surprised if Bayern didn't want to loan him out again come next summer.
Is there any point in making a loan move when a player isn't at all interested in actually playing for the club or its fans but rather just wants to add minutes to his own CV so to speak?
Is making the move abroad a wiser choice?
Some English youngsters are even opting for moves abroad now in the hope that they will find more first team action.
Manchester City let go of talented English winger Jadon Sancho in the summer as he opted to sign for German side Borussia Dortmund on a permanent transfer instead. He has only made two league appearances thus far, but he is only 17 I suppose.
Other players have progressed well abroad in the past. Former Chelsea youth player Michael Mancienne was a mainstay at Hamburg for many years before his return to the UK, whilst former Spurs player John Bostock has recently been impressing in Belgium and France.
I do agree with loaning players abroad to be honest, as it gives them a taste of playing in a different league, with different styles of play and could no doubt help a player improve his game in the long run.
Take West Ham's Reece Oxford for example, who signed for Borussia Monchengladbach on a loan deal in the summer. In the summer of 2014, he was regarded as the next big thing in England after keeping Mesut Ozil under wraps in a 1-0 victory over Arsenal. However, he hasn't done much since and Borussia have quite generously taken a punt on him this season.
MY OPINION ON THE MATTER
It's a tough one really, as I can understand why clubs would want to loan players out. It builds confidence, but also builds the clubs hopes of bringing them back and getting them playing in their first team.
I also understand the attraction of bringing in players from abroad, as that builds a sense of belief in the fans as when other teams around you are doing it, you are pressured into doing the same to show that you are "with the times".
As Alan Hansen once famously said, "you cannot win titles with kids" and whilst that may very well be true, there's no doubting that these youngsters should be given at least half a chance to shine rather than being shipped out on loan all the time.
Just look at the performances that 17-year-old Ethan Ampadu has already put in at Chelsea. The Welsh centre back has been given a lot of praise recently for showing such composure at such a young age and he HAS NOT BEEN LOANED OUT.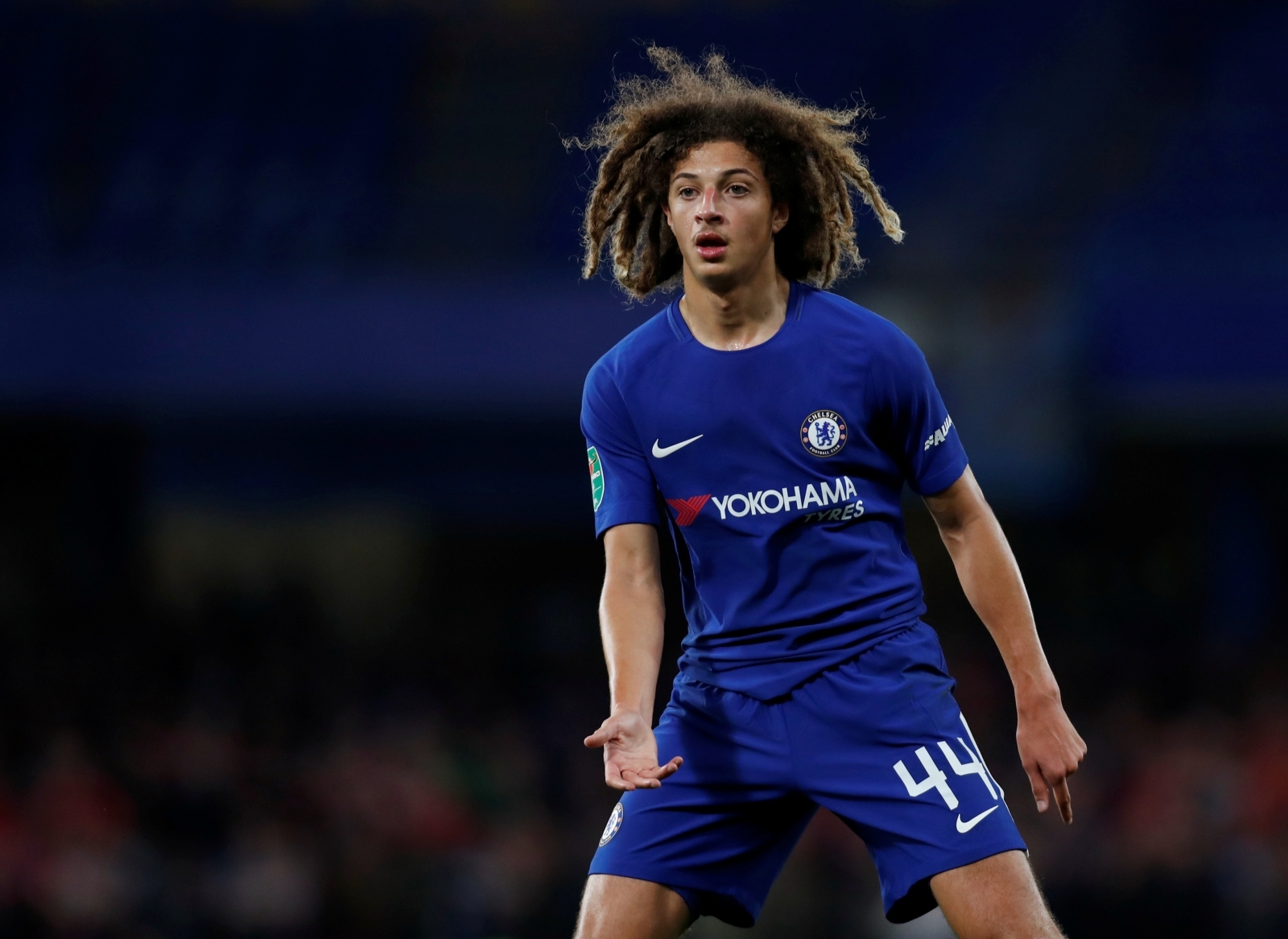 Consider this; if it weren't for David Moyes giving Wayne Rooney the chance to play, England may never have had it's greatest ever player.
How will we know who their next best thing is if they are not giving playing time? There are so many players coming through now that won World Cups with their respective age groups and it is worrying to think that they may not be given the time of day by their parent clubs.
I hope talented teenagers such as Phil Foden (Manchester City), Angel Gomes (Manchester United) and Rhian Brewster (Liverpool) will all get the chance to show what they can do in the near future.
It is no secret or surprise that the number of home grown players playing in England's top flight has dropped in recent years, so it is clear that something needs to change. Perhaps, not being so trigger-happy with the loan deals could help ease the pressure on those numbers and help bring through more English talent? Just a thought …
---
BE sure to follow AFEFootballNews for more opinion-based articles on topics from around the world.