EACH new season in the Premier League brings with it new faces and that's part of the excitement. Uncovering new talent within football is a wonderful thing.
This season in the England's most prestigious division, we saw many a player that we may not have noticed or heard of before come out of the woodwork to put in some cracking performances.
These are AFEFootballNews' pick of the Top Five talents that broke through this season, let's see if they can continue their progress in 2017/18!
Tom Davies (Everton)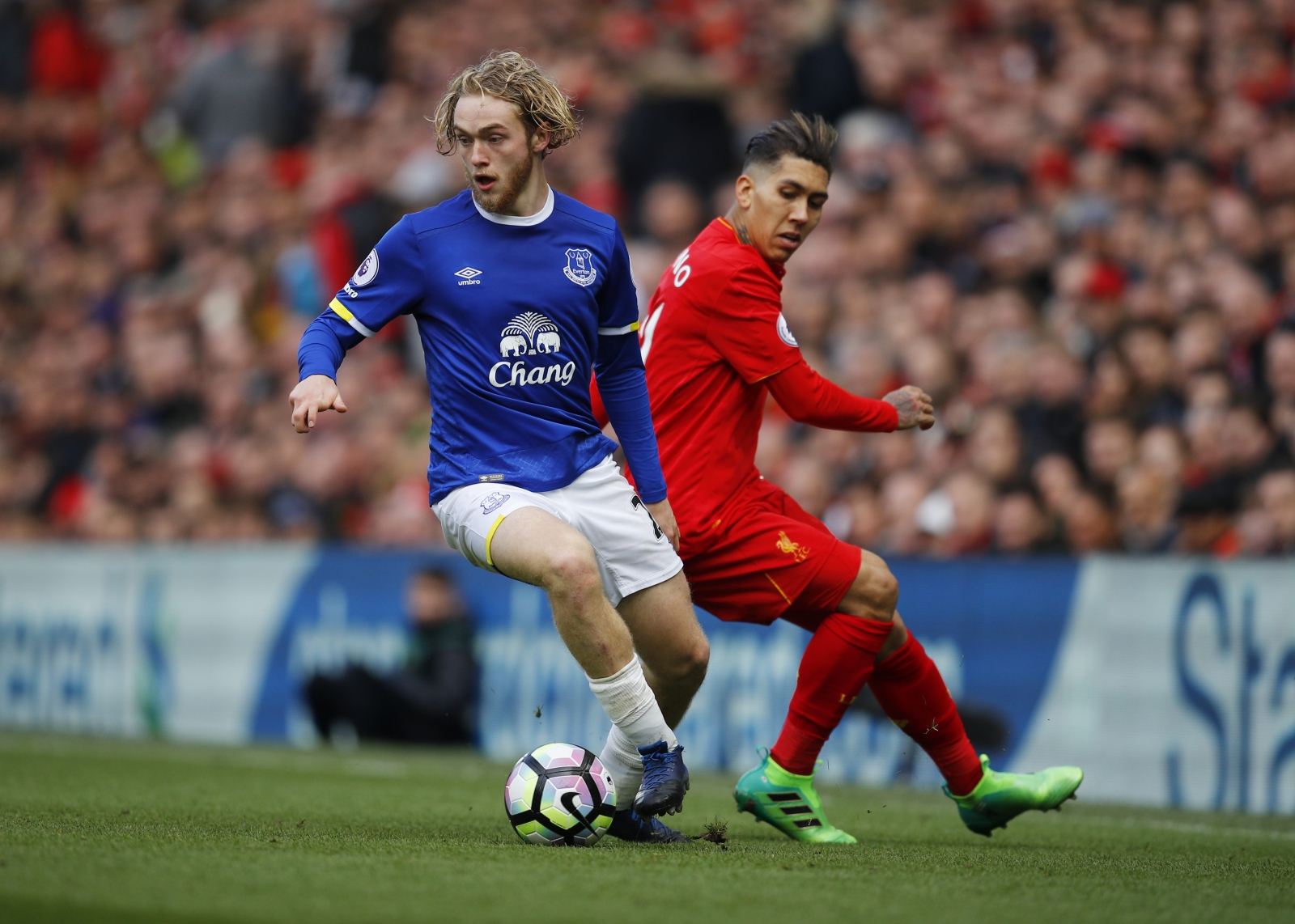 Davies burst onto the scene at Goodison Park this season as Ronald Koeman gave many a youngster a chance to shine.
The 18-year-old central midfielder, became an engine in the heart of Everton's team, running his socks off for the whole 90 minutes on several occasions.
His finest hour came in the 4-0 spanking of Manchester City back in January, where scored a fine goal.
I believe that Everton have uncovered a real gem here and should Ross Barkley, as reports suggest, go on to leave the club, then Davies could definitely be the man to replace him in years to come.
There's nothing better than seeing a humble and local lad go on to play for the club he supported as a kid.  After the 4-0 win against City, he celebrated with a curry from his local takeaway with friends and family. He kept his feet firmly on the ground, despite the fact that he single-handedly outclassed an expensive City midfield on that particular day.
With his old school approach to the game (low socks and long blond locks to boot), you just can't help but love watching the guy play. His mum still gives him lifts to training too apparently! Ahh bless.
Rob Holding (Arsenal)
Many fans (including Gooners themselves) criticised Arsene Wenger when he bought relatively uknown defender Holding for just £2.5m from Bolton Wanderers last summer. In the end though, it seems that their boss is having the last laugh once again, with yet another bargain buy to his name.
Although Bolton were relegated to League One last summer, Holding picked up their "Player of the Season" award at just 20 years old and became a regular in their starting line-up due to his physical presence at the back.
Upon arriving at Arsenal, he was thrown in the deep end immediately. Following injuries to centre-backs, Per Mertesacker and Gabriel Paulista, he was called upon to make his Arsenal debut in the season opener against Liverpool and although his side lost 4-3, he showed encouraging sings during the match.
He was given a chance every time someone in the defence was injured and ALWAYS seemed to give it his all.
His best moments in an Arsenal shirt so far came in that FA Cup final triumph over Chelsea of course. His display, alongside the equally impressive Mertesacker and Nacho Monreal at Centre Back got fans of the club licking their lips at the prospect of having found themselves a decent young centre back.
One for the future? I think so, he's shown signs of becoming a top defender in his debut Premier League season and I have no doubts that under the guidance of Arsene Wenger and alongside Laurent Koscielny, he can become a truly special player.
Gabriel Jesus (Manchester City)
When rumours began to spread around the Etihad that Sergio Aguero was going to be leaving the club soon (Due to being dropped for awhile by new manager Pep Guardiola), fans began to have a bit of a panic. That is, until they realised that they had a wonderkid striker on their hands.
Of course we know by now that Aguero has stayed at City, but he may just have competition from the new kid on the block real soon. Gabriel Jesus, was bought from Palmeiras for a fee reported to bee £27m in the summer of 2016, but had to wait until January to make his debut for City as his work visa was causing him a bit of bother.
On the first day of the following month of February, the Brazilian, who was 19 at the time, made his first Premier League start in place of the injured Aguero, and assisted Kevin De Bruyne in the 17th minute and then scored his first goal for the club in the 39th.
Despite suffering a broken metatarsal in his right foot in just his fourth game for the club, Jesus bounced back and miraculously returned to the first team squad before the end of the season.
His pace and wicked finishing ability was clear to see by all and although we only got to see glimpses of what he can truly do, I have no doubts that we will see a lot more from him in seasons to come.
He finished the season with seven goals in just 11 appearances.
Alfie Mawson (Swansea City)
Club captain, Ashley Williams' departure to Everton in the summer of 2016 left the Welsh side in danger of being left wide-open defensively. So it proved to be, as they shipped 70 goals this season, with only relegated Hull City having conceded more than them (80).
However, out of the darkness, there did come a light.
22-year-old center back, Alfie Mawson, joined the Swans from Barnsley last August, for £5.5m. At the time, he was rumoured to be linked with a number of "bigger" clubs such as Everton and Arsenal (who went for Holding instead so not too bad!).
He arrived at the club, took Williams' number six shirt and became an instant fans favourite as he was named Man of the Match in He made his full club debut in a 0-0 draw against Watford October 22, 2016.
As well as becoming a pivotal part of the defence that eventually worked ever so tirelessly to keep Swansea in the Premier League, Mawson also popped up with a goal or two along the way, scoring against Crystal Palace, Leicester City, Southampton and Hull City.
He has gone from being a nobody to being a first team player at and established Premier League side and I think he can become better and better whilst playing at the Liberty.
Josh King (Bournemouth)
Former Manchester United youth player King, was in danger of becoming the forgotten man before he enjoyed a fruitful campaign with Bournemouth in 2015/16.
Unsuccesful loans at Preston, Monchengladbach and Hull, as well as a torrid time at Blackburn Rovers had seen the Norwegian winger-turned-striker become a player that nobody wanted to get near to. That is, until current club Bournemouth threw him a lifeline, and it turned out to be a fantastic punt.
In his first season with the club, he scored the winner against United (controversially celebrating enthusiastically after it) and ended the season as their top scorer with six goals in the Premier League.
However, there was much more to come from him in 2016/17.
Competing with the likes of Callum Wilson and Benik Afobe for a starting place can't be easy, but King made his case for that spot up front last season. He enjoyed a fine campaign, more than doubling his total from the season before with 16 goals in 36 games, showing real finesse at times with his cool finishing.
Of course, the big clubs are now after his signature, but I think he'll learn from the nightmare of a time he had at United to stay on at the Vitality Stadium next year.
What a turnaround in fortunes the 25 year-old has had in the space of two years.
---