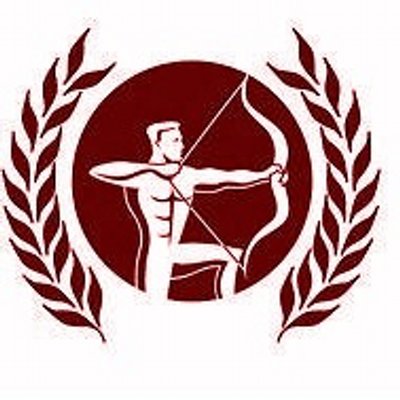 Age: 22 years old.
Club: Cardiff Metropolitan University FC (Welsh Premier League)
Country: Wales
Position: Striker
Previous clubs: Chester City youths, Bangor City under 19's, Bro Goronwy FC (Anglesey) and Glantraeth FC (Anglesey).
AFEFootballNews' latest article takes us back to the player interviews series, which has proven popular with visitors to the website. In this edition, I ask Cardiff Met Striker, John Littlemore, about his personal experiences as a footballer.
When I was growing up, John lived in the next village over from mine on Anglesey and we went to the same primary school, so I've know him a very long time.
So speaking from experience, it was clear to see from a young age, that he was destined to be a footballer. I remember playing against him on the school field at break time and he would be miles above us in terms of the footballing skills he possessed.
Fast forward more than a decade later and he has quite a few stories to tell. He's had a spell in the Chester youth system, Bangor's youth set up and the odd appearance for their first team, as well as playing for clubs closer to home with Bro Goronwy and Glantraeth.
But, it is this season with Cardiff Met Uni that he has really had the chance to shine.
Having made over 20 appearances for the club this year, both starting and coming off the bench, he's proved to be a useful player for them and even came on to score against his former club, Bangor, in a 4-0 win back in November.
So, without further ado, here's what the man himself had to say …
AFE: Who was your footballing idol when growing up?
JL: I'm a Liverpool fan, so it has to be Steven Gerrard. I think he's been a massive inspiration to loads of young players around the world.
AFE: How did your time at Bangor City help you progress as a player?
JL: I feel like my time at Bangor did help me progress a lot, I experienced a successful couple of seasons with the under 19's side.
I also had the pleasure and honour of playing down at Farrar Road too, which personally I will never forget.
AFE: Who's the best player you've played alongside and why?
JL: I'd probably have to say Ryan Hedges, who's now at Barnsley. I had the honour of playing alongside him for a season at Welsh School level.
At present, I'd go with Jordan Lam, a current team mate of mine at Cardiff Met. Some of the things he can do in a game or in training are outrageous!
AFE: Greatest match you've played in?
JL: I think it has to be when I played for the Welsh school boys against England in the Centenary Shield. We played under the lights at Lincoln City's ground in front of around 3,000 people.
We went into the game as underdogs, but caused a massive upset, beating the English 4-1 on their own turf! That has to be up there with the best for me.
AFE: You've been getting quite a bit of first team action this season, how does it feel to be playing and scoring in the Welsh Prem?
JL: It's been class to be involved with such a strong, close group of lads competing with big teams in the Welsh Prem and contributing when I'm needed.
The club has worked so hard to get to where they are now and they fully deserve it. I hope that they can remain at the highest level for many years to come.
AFE: Finally, what are your plans for the future?
JL: I'm in my final year of University here now and finishing off my degree, I want to take a year out after I'm done.
Then, I hope that I can sign for a team back up North again.
But, for the rest of this season, there is still a lot to play for with Cardiff Met Uni and playing for them is my main focus for the time being.
AFEFootballNews would like to wish John and the rest of the Cardiff Met Uni FC boys all the best for the rest of the season ahead, as they aim to finish as high as possible, following a decent campaign.
---